Dances Devised in Our Community
Village Green is incredibly lucky to have Elizabeth Goossen as a member, instructor, musician, mentor, composer, and devisor of dances. Instructions, music and videos for Liz's dances are available online. Books and CDs can be purchased by contacting us.
English Country Dance Basics Video
Dance Manual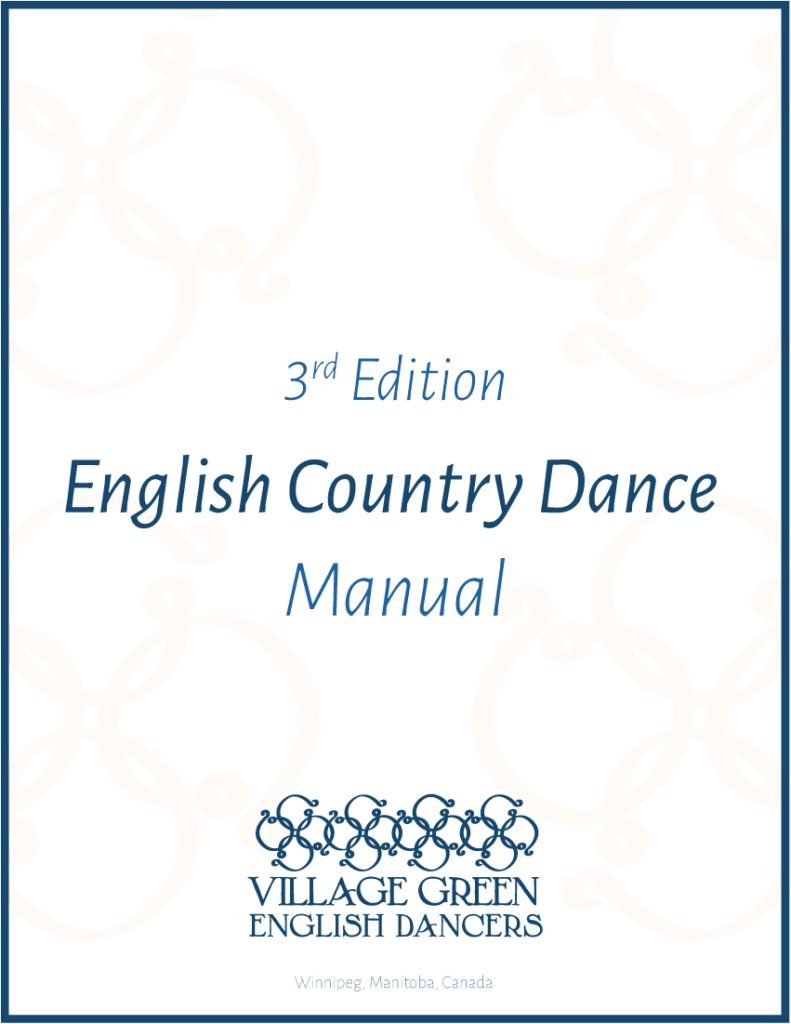 This manual has been a labour of love for our instructors for many years. Its recent digitization means that we get to share it with you.

This resource is free to use (that's how folk traditions work!), but please don't reproduce it for mass distribution without our permission.
Links
Here are other dance resources and dance organizations you may be interested in.
Other Resources
What is English Country Dancing?
Our Twin Club
Hawk Green Folk Dance Club, Cheshire, UK
Other Dance Organizations
Manitoba International Folk Dance Association
Lord Grey's English Country Dancers, South Georgian Bay, ON
Ottawa English Country Dance Club
Peterborough English Country Dancers
Tapestry Folkdance Center, Minneapolis, MN
Toronto English Country Dancers
Vancouver English Country Dance
Victoria English Country Dance Society
Community Organizations
For information on Winnipeg's Morris Men's and Women's dancing, please contact us.